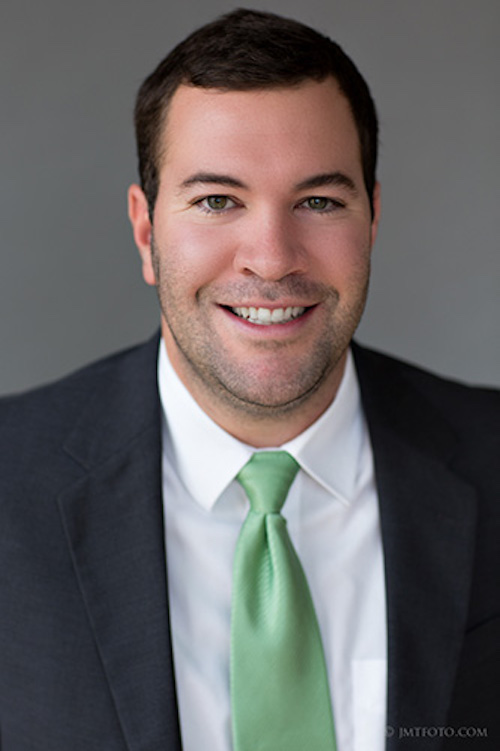 Drew Porcello | President
As a seasoned public relations and marketing veteran, Drew takes a consultative approach to understand his client's needs and then provides results that align with their business objectives.Originally from western New York, he attended the State University of New York at Buffalo where he received his bachelor's degree in business administration, then went on to earn his master's of business administration from East Carolina University. Throughout his career he has worked with international brands such as Dunkin', Sheraton, and AvidXchange. In addition to media training CEO's and securing placements in several major news outlets, he especially enjoys the human element of public relations, when he can develop meaningful partnerships and impact his community. Drew has served as a member of the board of directors for both Hospitality House of Charlotte and Charlotte American Marketing Association. He also founded PIVOT PR in the fall of of 2013. He is the husband to his beautiful wife Jennifer and father to Aevan and Luca. He also loves spending time on Lake Norman, watching the Buffalo Bills occasionally win, and singing along to only the blusiest country and rock music.
BEYOND THE BIO:
Drew only missed two days of school, K-12.
He taught himself how to play the guitar, but he still has a lot of work to do. 
His second cousin is Rick Porcello, the Cy Young winning pitcher for the Boston Red Sox… with whom he's never met!
Lindsay Haynie | Vice President
Lindsay is an intuitive problem-solver, having honed her public relations, social media and event planning skills in areas ranging from association management to corporate strategy to social events. She began her career at a Nashville public relations firm, working with clients in a variety of industries including automotive, waste management, life sciences, public works and the humanities. Prior to joining PivotPR, she led the social media and marketing efforts for a Charlotte-based boutique workout studio. Lindsay also worked as an event planner in Nashville, T.N. serving corporate and social clients at the downtown area's top venues, ensuring every detail was taken care of and the event was flawless. Throughout her career, she has translated business objectives into success for brands of all sizes from Dunkin' to the Tennessee Automotive Association to local restaurants and boutique fitness studios. She has secured print, digital and broadcast placements across the Southeast and has developed strong relationships with many of the top influencers in the area. She holds a B.A. in Human & Organizational Development from Vanderbilt University. Lindsay, a Winston-Salem, N.C. native, serves on the Children's Home Society of North Carolina Leadership Council and volunteers with Heart Math Tutoring.  
BEYOND THE BIO 
Lindsay loves to cook and shares her kitchen adventures on Instagram, 

@

in.lulus.kitchen

.

 

Her happy place is the North Carolina mountains where she spent her childhood summers, married her wonderful husband, Chandler, and now spends any free weekend she has

 trying

 to play golf with Chandler

 and her dad, hiking with the pups and her mom,

 and fly fishing with her 

brother. 

 

Despite her love of the outdoors, she was always the first little soccer player to the water cooler and snacks, but never the first to the goal. Her parents still give her a hard time about it. 

 
Eric Osterhus | Vice President
Eric brings nearly a decade of marketing and communications experience to his role as Vice President of PivotPR, having delivered results in a variety of industries including retail, entertainment, dining, real estate, and more. His strategic approach guides brands to increased exposure through targeted outreach and brand promotion, while also specializing in crisis communication and media relations. Before joining PivotPR, Eric spent over four years as Brand Communications Manager for the U.S. National Whitewater Center where he directed all public relations efforts on behalf of the organization. His experience pitching to local, regional, and national media outlets has landed placements in Men's Health and People Magazine, as well as features on the Travel Channel, Discovery, CNN, and more. As a Charlotte native, Eric earned his MBA in Marketing and B.S. in Business Management from the Byrum School of Business at Wingate University, and served on the Board of Directors for the Charlotte American Marketing Association (CAMA).
BEYOND THE BIO:
Eric loves traveling abroad in search of unique outdoor experiences… his adventures have included backpacking through the Andes on Peru's Inca Trail, rappelling off the cliffs of Australia's Blue Mountains, and climbing over Iceland's subglacial volcanoes (next up: surfing in Portugal!)
Eric has a workshop in his backyard, fueling his aspirations to one day be Charlotte's version of Chip Gaines.
Eric once rode his bike from Key Largo to Key West… and back (212 miles total… and yes, riding a bike on Seven Mile Bridge is a bit scary)