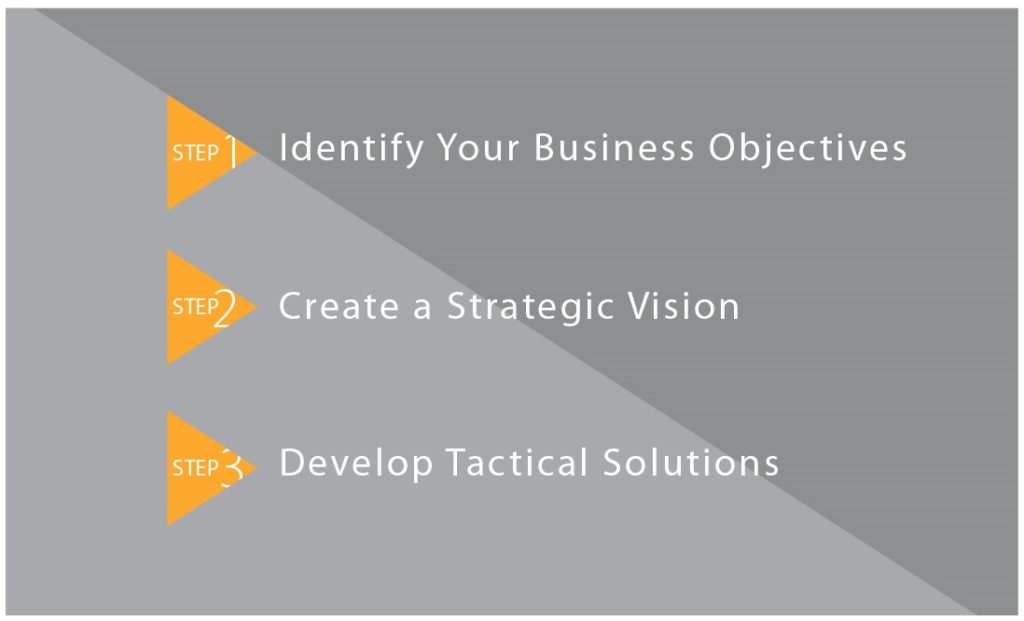 Writing a press release, posting to social media or landing a speaking opportunity … any public relations practitioner worth their salt should be able to execute these tactics. What separates elite PR professionals from the rest of the pack is creativity and strategic planning. Truth be told, the word "strategy" has been way over stated and under delivered in our industry, so we're here today to do something about it. Let's breakdown what an effective and strategic public relations plan should look like. 
Step 1: Identify Your Business Objectives 
These are the pre-determined goals you have for your business as a whole. An example of common business objectives that can be tied to public relations outcomes are customer and employee acquisition/retention, community engagement and public policy.  
Example: Employee acquisition- hire an additional 15% to your workforce with a focus on mid to high-level employees that have a strong technology background.  
Step 2: Create a Strategic Vision 
Only after you've defined what your business objectives are can you develop a strategy to support them.  It's oftentimes recognizing the need to build brand awareness, credibility and/or stronger relationships with your various stakeholders. With that information, you should now have a good understanding of what tactics will work best to support your strategy.  
Example: Position your organization as the premier technology start-up in your region, where all the top talent can go to be nurtured and rewarded for their efforts. Strong work-life balance and opportunity to "climb the ladder." Understand your strategic vision should rely heavily upon credibility and corporate culture given your business objective.  
Step 3: Develop Tactical Solutions 
The devil is in the details. This is the appropriate time to vigorously brainstorm and research how to execute each of the tactics you've identified. Create detailed sections explaining exactly what and how you'll execute for each tactic, such as media/influencer relations, content creation, social media, community relations and partnerships, awards, speaking engagements, crisis communication, brand reputation, policies and procedures, etc. A timeline is also helpful to stay on track!  
Example: Keep in mind you should have several tactical solutions to support your vision, but one example would be to research what "Best Places to Work" award opportunities are available within the country's top technology publications. Poll your existing employees and nominate your organization based on their feedback. Win the award, and in addition to landing a cover-page feature in the publication, you should also tout this accomplishment on your owned media channels and consider paid opportunities surrounding your corporate culture.