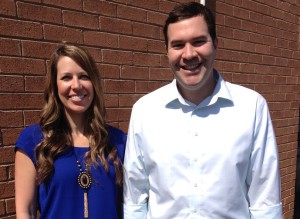 Based on our experiences in the corporate world, we've found that the fire drills and hustle and bustle that keep you crazed during the year tend to slow down in the summer. After you take a vacation or two, be sure to use the time to clean house and get things in order so that you're ready to go full force again in the fall.
1. Message Strategy: If someone asked you for your elevator pitch in an actual elevator, would you have the perfect 15-second answer? Would your co-worker have the same response? What about your website copy, marketing collateral or sales presentations? Are those pieces littered with industry jargon? Can you explain why you are really different or do you sound just like all of your competitors? One of the first things we do with our clients is to conduct deep-dive interactive sessions to develop buyer personas and the corresponding message strategy. This exercise forces an organization to rethink its positioning, key messages, supporting points and the right answers for those tough questions.
2. Editorial & Content Calendars: Have you pulled the latest editorial calendars of your most targeted media outlets? Whether it's a long-lead trade or consumer publication, be sure to plan ahead or you'll miss out! Also, don't forget about that list of awards you've been meaning to expand (or the award to which you've been wanting to apply). Once completed with this work, create your annual content calendar to align with your media opportunities.
3. Media List Refresh: Is your media list all-inclusive and up-to-date? Doubt it. If you aren't subscribing to a media database, you'll need to roll up your sleeves and take the time to research online and/or pick up the phone and cross-check your contacts. Keep in mind: news rooms have a revolving door. If you updated a list a month ago even, it's probably already outdated.
4. Monitoring: We at Pivot recommend regularly monitoring industry news so you can stay up-to-date on topics that matter the most. You can use Muck Rack to see previous articles written by journalists for free.
5. Crisis Planning: Although some organizations are more susceptible to crisis than others, every business has the potential for a crisis situation. Be sure to think through the most common scenarios and plan your communications thoroughly both internally and externally. Crisis communications is absolutely the last place you want to wing.
Of course you know you should be doing all of the above, but the question is are you really going to? If you need experts who can take all of this work off of your hands, Pivot PR is here to help!