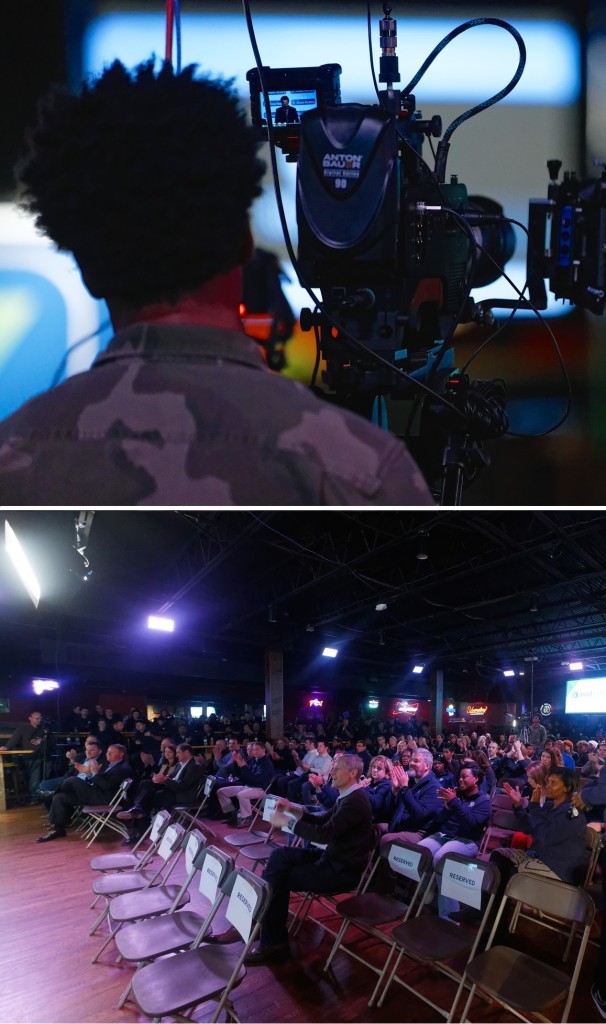 Someone in your company pops up and says you need to host a press conference this year. Now what? Don't fret; I've outlined below the essentials of a successful press conference. I beg of you to ask yourself one question before even starting. Is the news worthy of a press conference? Is what you're announcing really an announcement? And will you be offering something that the media can only get at that time (e.g., an important speaker or visual)? If the answer is "yes," then you're ready to start planning. If not, perhaps consider strategic media pitching of the news instead.
PREPARATION IS KEY
The Invite: You need a brief, engaging piece (a media advisory) that states: what, who, when, where and why. Be sure you just tease the information and leave the reporter wanting more. Giving away too much information will of course eliminate the need for the journalist to leave their office!
More "Meat" to the Story: Do you need to create a full press kit or will a press release suffice? You'll at least want to draft a press release that contains the pertinent details; provide this (and any photos) to journalists after the press conference has concluded.
The Visual Story: Be sure you have backdrops, signage and props that tell "the story" without any words or captions necessary. Remember: a press conference is an event and an event is visual. Giant scissors for a ribbon cutting? Branded hardhats for a ground-breaking? Check and check.
THE DEVIL IS IN THE DETAILS
Day of the Week: On Mondays, journalists are busy catching up on the weekend's top news stories (and maybe they aren't in the office on Sunday for a reminder from you). On Friday afternoons, they're usually wrapping up for the week and planning weekend stories.
Tick Tock: Consider deadlines for morning, midday and evening news. If you hold a press conference at 4 p.m., journalists are going to be really pressed given their deadlines for the 5 or 5:30 p.m. news. A morning or midday press conference will give journalists time to write/package the story that day, getting you MORE coverage.
Location, Location, Location: Your location should serve as a visual extension of your announcement. Does your location link to/represent your announcement? Make sure there's good lighting and ample space for both speakers and media personnel plus their equipment.
REIGN IN THE RAMBLERS
Keep it Short. A journalist's time is valuable. They want to get the story and get out. A mere 2-3 minutes per speaker is ideal.
Narrow it Down. It's not necessary to have the entire C-suite speak on one topic (although they may want to). Instead, stick to 1-2 executives who represent the organization well and (if possible) one dignitary or community leader.
Talking Points. Be sure your speakers aren't only equipped with their speeches during the press conference, but also prepared to answer questions from the media afterwards.
It may not always be possible to control every detail of a press conference, but it's important to control the elements you can to make up for the uncertainties. Still feeling overwhelmed? Not a problem. You've got experts right at your fingertips. Pivot PR is here to make your next press conference a success.