How did you end up in Charlotte?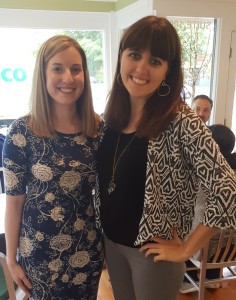 Charlotte has always been on my short list for places to live and work, so when I saw a business reporting opportunity here, I had to check it out. Prior to this, I covered retail and real estate for two McClatchy-owned daily newspapers, The Island Packet and The Beaufort Gazette in Hilton Head Island, S.C.
Tell us more about your new role with CBJ.
I liked working for dailies, but I also enjoy working for a weekly. I'm very concentrated in real estate coverage at CBJ. At a small daily, you can be pulled in to cover anything and, as I learned, I am not a crime reporter. Everyone at CBJ has different reporting backgrounds and areas of concentration. I've enjoyed the collaborative environment. I also like working in uptown, where I can walk to a lot of interviews and meetings.
What's your advice for public relations professionals working with you on a story?
Open communication and trust are really important in these relationships. It seems a day doesn't go by when I'm not working with or receiving pitches from PR professionals. I appreciate when people in PR communicate clearly and transparently. Press releases can be helpful in letting us know what's happening in Charlotte, as long as it's newsworthy is newsworthy for our market and audience.
Has a communications professional ever pitched to you on social media?
I mainly receive pitches via email. I haven't had a phone call pitch in a while. It doesn't seem like too many people send pitches through Twitter, but since I receive so many email pitches, it would stand out — at least until everyone started doing that. I sometimes use social media for story ideas. I follow developers, real estate brokerage firms and a few Charlotte public relations professionals on Twitter.
Is real estate a subject that has more breaking news?
Charlotte is a very competitive and active market. We have a lot of media outlets covering real estate and development, especially now. Accuracy and breaking news are obviously very important. CBJ is a weekly print paper, but we break news daily online through our website, morning and afternoon emails, blogs, and on social media. We are technically a weekly, but it's really only in terms of the print edition. Many people are going online to get their news. While we have a popular weekly paper, we are a daily online news outlet, and we want to be first and accurate in reporting business-related news.
What interests you about commercial and residential real estate?
I like to look at the bigger picture and think about the trends driving Charlotte development. I love to talk about office space, but residential real estate is also fascinating. I think it's interesting how millennials and empty-nesters seem to be driving the trends in real estate right now. Millennials don't necessarily have the funds for a down payment on a house, while empty-nesters are looking to downsize. It's a good trend to keep an eye on, especially as millennials start aging. It will be interesting to see what happens in 5 to 10 years from now.
A huge thank you to Ashley for speaking with us! If you'd like to pitch to her, she can be reached at afahey@bizjournals.com and on Twitter @CBJFahey.