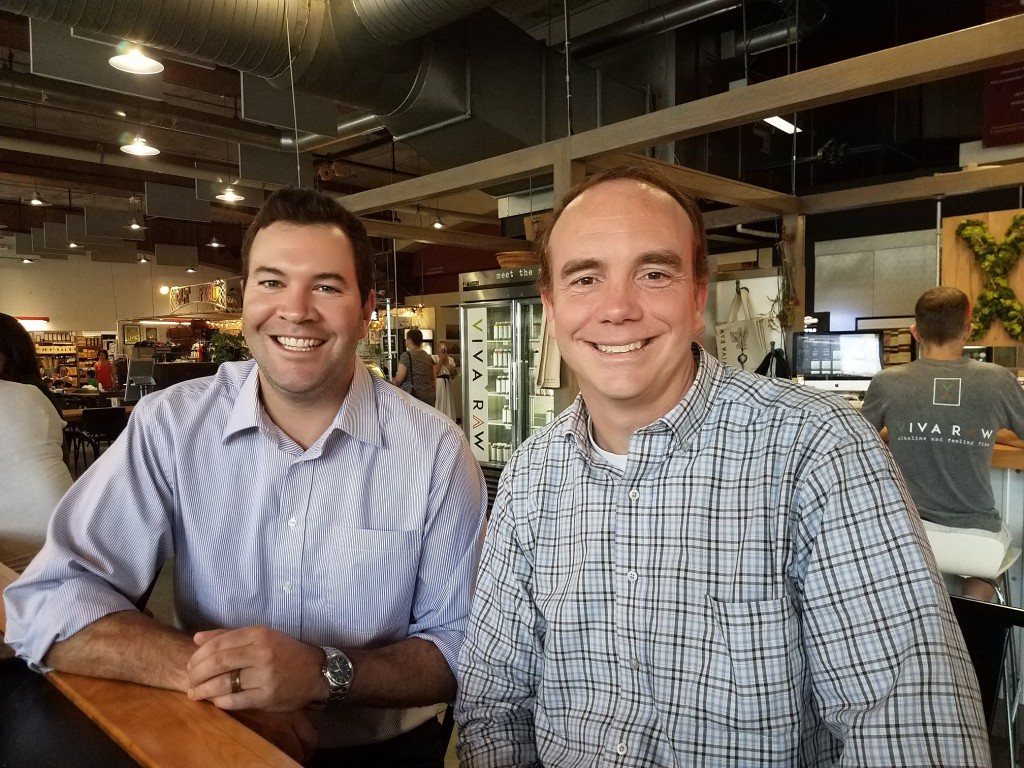 You may or you may not be familiar with Charlotte Center City Partners (CCCP). Because we are a public relations (PR) agency with clients in Uptown, it's crucial for us to have relationships with people like Steven Cole, Director of Communications. So, we caught up with him recently to hear what he had to say about CCCP and best practices for PR and communications professionals.
For those who aren't familiar, tell us a little about CCCP.
We are a 501(c)(4) that collaborates with and convenes organizations, government and non-profits to make center city and South End a more livable, workable and playable place. Creating one central hub of employment and culture is great for the city because the infrastructure is already in place. We perform functions ranging from economic development, strategic planning and quite a few events like the Thanksgiving Day Parade and Charlotte City festivals. We also manage the 7th Street Market and Charlotte B-cycle.
Is your background in communications?
I practiced PR in the army for 8 years. I spent time with the Honor Guard doing media relations in Afghanistan and working jointly with the international agency, Fleishman Hilliard. Some of my most recent work was in Los Angeles in the film and TV industry where I did some fun and interesting things like product placement and brand management with entertainment media.
What skills and experiences have you taken from the army and applied to your role at CCCP?
Time management, which I know most PR/marketing pros can appreciate! Also, something that's more similar than I thought is the importance of organizational thinking — always relying on and reminding yourself of the organization's mission to help keep you on track.
You have a newsletter, right? What's its purpose and how can marketing folks work with you?
Absolutely; it's weekly, and you can sign up through charlottecentercity.org or our Facebook page here. The format can differ slightly depending on what's going on but we typically have a feature article written by someone on staff, then we'll also repost articles from other sources highlighting different events and economic development interests. I encourage anyone within our constituency to send me relevant story ideas or events for consideration. You can email me at [email protected].
What's your biggest PR pet peeve?
I guess I wouldn't call it a pet peeve, but people often think all you need is a relationship with a journalist to get quality coverage. Relationships are great, but you must have quality content first.
Any advice for PR folks in Charlotte?
Build a diverse team of subject matter experts. That way, you're not relying on one individual for all interviews and/or content.