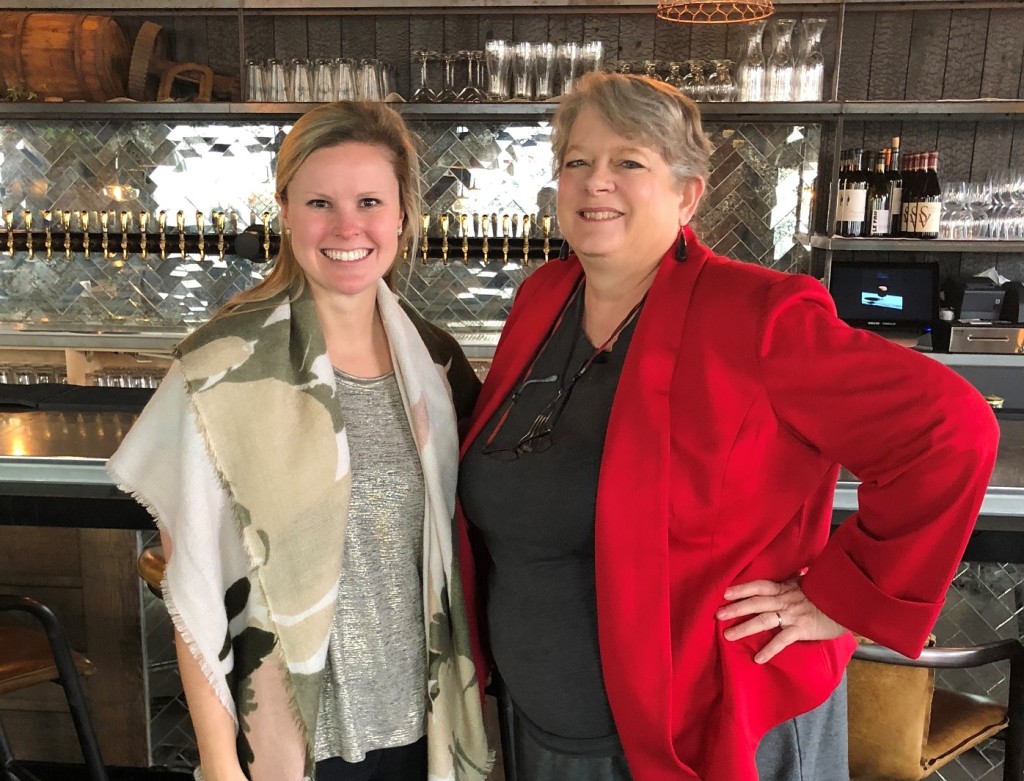 Our latest Q&A participant should need no introduction as she is a seasoned newspaper veteran who has served as a journalist since 1978, and as a food editor since 1989. As an award winner, cookbook author and James Beard committee member (among many other things), Kathleen Purvis has seen a thing or two in the food world and we were so thankful to be able to sit down with her recently. We talked about food inspiring hard discussions; her latest venture; and her advice for you. Take a look into her world:
Q: Of course, we first must ask, why food?
A: I started out as a hard-news journalist. I was a police reporter, national wire editor, general assignment reporter, and when I arrived in Charlotte in 1985, a page designer. However, coming from a family that cooked a lot, I always found myself intrigued by the food section and I wanted to learn more. At the time, many women were veering away from writing the food section because they didn't want to get pigeonholed as just a women's page writer, but I found that there was some good news to be found there. If you write about anything through the lens of food you can tell some really good stories. I started writing those stories, forced my way into the food section and looked at it with a wider lens of news and culture as well.
Q: Your recent article, which used cornbread as a catalyst to talk about race in the south, won an award. What inspires you to dig deep into these stories past just the food?
A: People want to emotionally engage with stories. And often, the ones that engage people are also the ones that start arguments and inspire intense feelings about the subject. To get to those takes a lot more analytical thinking and many times you must write about things other people are afraid to write about.
I was told, "not to go there," on the cornbread story because it would cause an argument and tension. Yet, I've found that if we can start the discussion with something a little less threatening, like putting sugar in cornbread, then it can ease that tension and then we can talk about something deeper and more important. On the surface, writing about the difference in cornbread recipes seems funny but people really have intense feelings about their food. Sharing your food differences and similarities with someone can lead you to become comfortable talking about more profound issues.
Q: What is the latest venture you are working on and what have you learned from it?
A: I've been working on a travel/food book focused on touring southern craft distilleries. One of the things I found interesting was that this kind of travel hits Millennials and Baby Boomers, but it doesn't hit the Gen Xers. The Gen Xers have stuff to do on the weekends – they are settling in, buying a home, having kids and don't have the time to travel to do new experiences. But the other groups do. However, they go out for completely different reasons. The Millennials want to tell a story on their social media feed to all their followers. The Baby Boomers want an excuse for an experience, to see their friends, to experience something new and fun. I've visited 54 distilleries in 15 months and this finding was one I didn't expect, but have truly enjoyed exploring.
Q: With the rise of social media and digital, what are some of the main changes you have seen?
A: Food sections used to be almost all recipes — that was the backbone. However, not long after I started, people were still interested in recipes, but they wanted to know how to do the more intricate parts of the recipes, not just the ingredients and the amounts. There was a heyday of learning to cook with whole, local ingredients, using specific techniques.
No one goes to the newspapers for recipes anymore. They look to Google, Pinterest and all the other websites. It amazes me that there are still two main players that have strong recipe sections — The New York Times and the Washington post. They grabbed what was left of the recipe coverage niche, did it well and now it really doesn't exist for the rest of us. We had to follow the audience and change what we wrote about. I became very aware of my audience. For instance, the print readers are going to skew older, while my newsletter (sign up for Stir It Up here!) reaches a much wider audience. This plays into what information goes where.
We have also become more deliberate on how we handle photos, SEO keywords, the delivery, timing and so much more. With information being put out instantaneously, we must be ready at any time to deliver and act on a quick turnaround.
Q: What can chefs, restaurants and PR pros do to help you out?
A: Pictures. I want high-resolution photos (jpeg format) with permission to run them right from the start. Waiting around or having to run out to get a picture can totally blow your lead time on a breaking story, which is so important these days.
Whatever I'm are working on, I'm always ready for a breaking story to come in, to drop everything and get it out. Breaking news is breaking news, but I can't rely on it, I can't plan for it, and I never know when it's coming. I have an idea of what might be coming down the line and I've been watching, but I can't predict when it is going to bloom. I also understand that representatives are very strategic on who they are going to give it to first, whether it is me or another outlet in town. They have to think about who is most likely to use something well, who has the audience for it and which one is likely to pay off for the coverage they want. I never feel like I'm being played, I understand. I just hope that I can continually prove that if you help me out, I can do a good job for you.
I also want them to know that I approach everything like a true journalist. I am very skeptical. If you give me a story I am usually going to follow up with questions and ask you to prove it. My role is always journalism, no restaurant consulting, no pay-for-play and I rarely accept free meals. For me, it always comes down to the basic rules of ethical journalism. We always look at what the readers want, what they need to know and what they are going to get out of me writing about this restaurant or following this story.
Q: What is your best advice as we venture into the new year? 
A: Be ready for constant change. If I've seen anything over my 40 years in the business, it's that things are always changing. "Chance favors the prepared mind."
I also encourage you to read widely beyond the area you are focused on for anything to have context.
Kathleen can be found on Twitter @kathleenpurvis, on Instagram @kathleenpurvis and at the The Charlotte Observer.