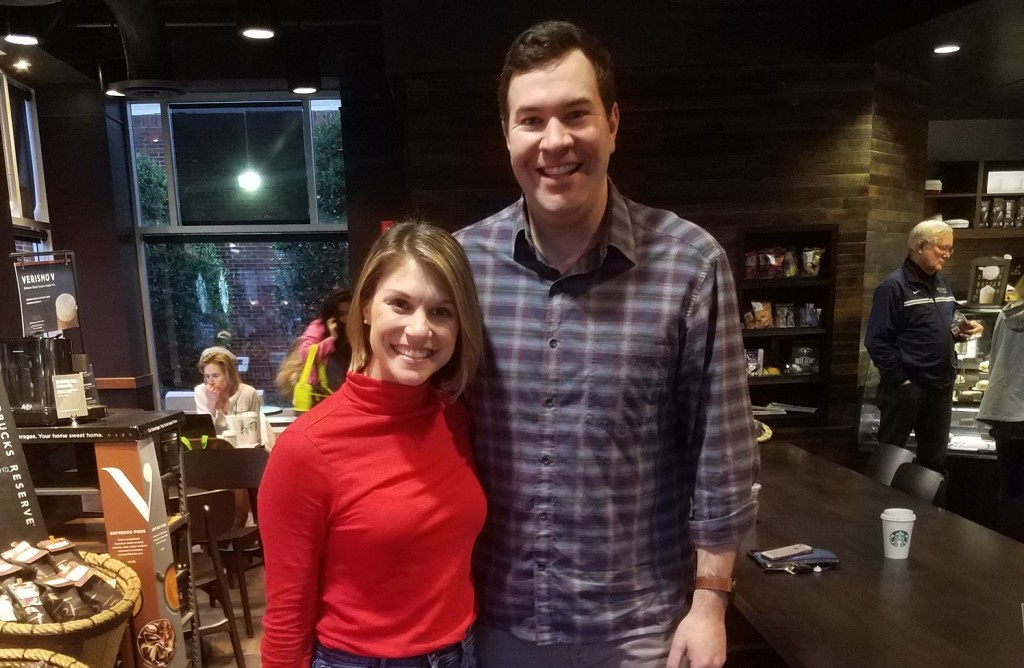 I recently sat down with one of our favorite early morning lifestyle reporters, Hannah Welker at WCNC. She is a hoot! Take a gander below. This may give you just the information you need to work with Hannah, landing yourself on Charlotte's NBC affiliate.
Q: Hi, Hannah! Tell us about your role at WCNC.
A: I've been with WCNC for two years in June. Oh my gosh it has gone so fast. Let me tell you a little secret – I think I have the best job at the station because I get to do all the fun stories and show off the positive activities and events going on in Charlotte. I am the feature/lifestyle reporter so it's a great way to see the city and meet some amazing people, and then turn around and show my segments to our viewers. I love to share my experiences and let people wake up with something positive.
Q: How do you book your shows? How is the decision made as to what you're covering each morning?
A: It's a collaborative effort. It's on me to seek things out and book the shows but I also have an amazing assignment editor and executive producer who are sending things my way as well. You'd be surprised how hard it is to get people out of bed at 5 in the morning!
Q: How is the digital world changing what you do?
A: We constantly have meetings about how important social media is. Your presence online is just as important, if not more important than what you're doing on TV. How many times are you watching your TV while on your phone, while also looking at your tablet? It's a lot of competition so we've got to be on those other screens as well. It's only going to get more digital. Look at late night talk shows – not everyone stays up to watch Jimmy Fallon but so many others catch him on social. I need to do the same because not everyone is up with me at 6 in the morning.
Q: What would you like to share with PR professionals?
A: 1) Answer your phone. I am so serious when I say that! Give me your cell phone number. We are on a strict timeline, so I am more likely to work with someone I can count on, is excited and responsive. One person I really enjoy working with is Steven Cole from Center City Partners. He's always on top of things, has great ideas and/or connects me with others. 2) Make sure it's visual and not too promotional! Remember: we are not here to promote your product or service; we are covering fun and interesting stories.
Q: Tell us something about you NOT work related!
A: I was a college gymnast! I competed at the University of Illinois. Go ILLINI! I always loved performing, so those skills helped me transition into broadcasting after I was done with gymnastics. As you can imagine, I LOVE the Olympics both summer and winter, so I've been glued to my TV.
You can find Hannah on Twitter at @hannahwelker, Instagram at hannahwelker or email her at [email protected].