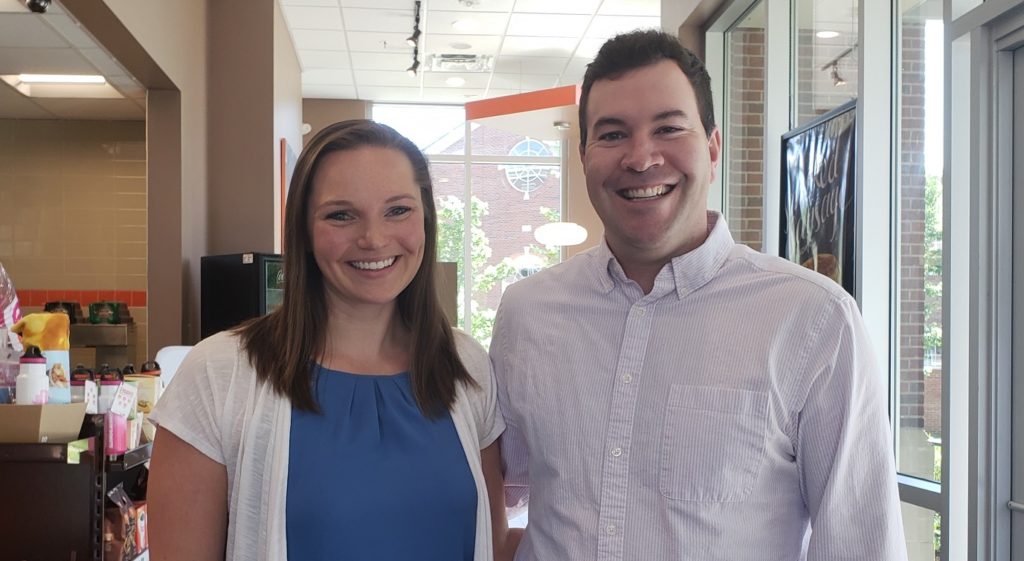 We often interview traditional media folks or even social media influencers, but for this Q&A we wanted to demonstrate how a partnership with a local "beer fitness" group can be beneficial to an organization's PR efforts too. Community relations at its best! I recently had the pleasure of sitting down with Work For Your Beer co-founder Melanie Fox. Take a look…
Q: Good morning, Melanie! Can you tell us a little about what your group does?  
A: Of course! Work For Your Beer is the directory for all beer fitness events, which means we provide information about beer yoga classes, run clubs, bootcamps, bike-and-brew events, and all other exercise-related beer activities going on around Charlotte. Our goal is to grow the "beer fitness" community by providing people with a resource to help them work out, drink beer, and make friends!
Q: That's brilliant! How did you come up with the idea?  
A: My co-founder, Alicia Thomas, and I saw the need for this resource after going to a couple of beer yoga classes in town. We loved the concept but found it very difficult to keep track of the new breweries, what type of events they hosted, and when the events took place. Alicia even started an Excel spreadsheet to keep them all straight! Then I shot her a text one day exclaiming, "Business idea! Why don't we create our own community where people who want this information can easily access it?!" We launched back in December of 2016, and the community has been growing like crazy ever since.
Q: Can you tell our readers how you execute these events? 
A: Most people think that we organize the events, but that's not entirely how we work. A brewery will approach us with a new class they are running, and then we list the class on our website and help promote it to our audience of active beer-lovers. We also help connect local fitness instructors into breweries to start teaching more classes. When we launched there were only about 40 events happening each week in Charlotte, and now there are now over 100 classes every week!
Q: You've created a business out of this, right? Through your partnerships?  
A: Absolutely! We partner with local breweries, gyms, and other companies we adore. For example, we're working closely with Skipper, which is an on-demand dog walking service in both Charlotte and Austin. In partnership with them, we introduced dog walks into the beer fitness scene. People love it, and so do the dogs! We also work with OrthoCarolina, who provides a health-authoritative voice to help educate our audience. We love partnering with brands that we are passionate about because it gives an additional layer of authenticity when we share that content with our audience.
Q: Anything else you'd like to share?  
A: I'm pumped about our new technology and expansion plans! Pretty soon you'll be able to filter classes, not only by location and date, but also by cost, parking, beverage type, and more. We'll also have different tiers of partnerships for our hosts with a backend system for them to update their own content to make sure everything is as up-to-date as possible. We are planning to expand into the other major markets in the Carolinas very soon!
A huge thank you to Melanie for sitting down with me. I hope you learned something from this post, whether you'd like to participate in an upcoming class or even partner with Work For Your Beer for your business.