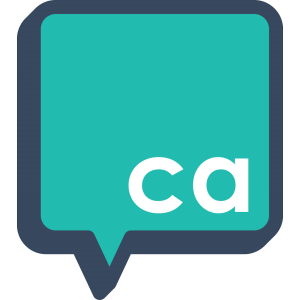 For those of you who subscribe to Charlotte Agenda, you know the staff does a series called "Cribs" where they go to local businesses and explore their work space. In addition to some good information about the companies they also include interesting photos that showcase what's in the refrigerator and any unusual people or things in the office. We liked the idea so much that we decided to check out Charlotte Agenda "Cribs" style. Take that, Ted!
About Charlotte Agenda: 
Why they exist:
Charlotte Agenda exists to make Charlotte the smartest, most human city in the world.
What they are:
User's guide to Charlotte.
What they do:
They publish 5-10 stories a day on a website and send a handcrafted newsletter early each morning around 7 a.m. (sign up). They also do original reporting straight to Instagram, Twitter, Facebook and Snapchat. How large are we as of 4/6/2016?
Monthly Unique Visitors: 250,000+
Monthly Pageviews: 1,000,000+
Daily Newsletter Subscribers: 13,500+ (55%+ open rate)
Instagram Following: 40,000+
Organic Facebook Reach: 600,000+
Pivot PR Observations: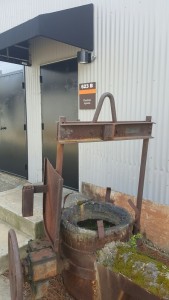 They are located off of Cedar Street just behind Panthers Stadium. –discrete except for their portable drinking hole outside the front door.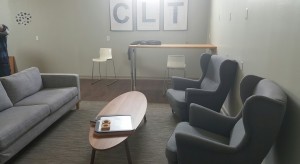 The first thing you see when you walk into the office is a nice lounge area where team meetings, chats with guests and in-house events are held.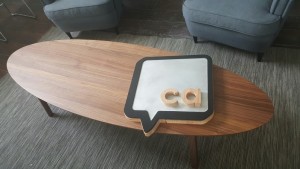 The plan is to display this sign proudly on the wall, but right now it makes for a heck of a coaster.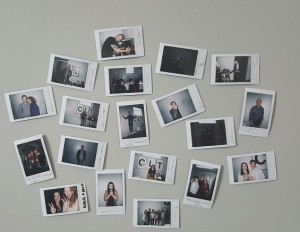 Apparently they had a polaroid camera in the office and visitors got their picture taken. We at Pivot PR were not as fortunate as these folks. Our recommendation is to bring it back!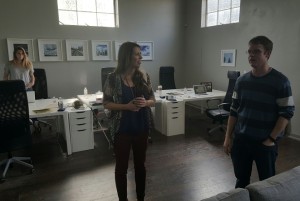 Pivot PR VP Trish McGuire grilling Editor-in-Chief Andrew Dunn. You see, PR and media folks can get along.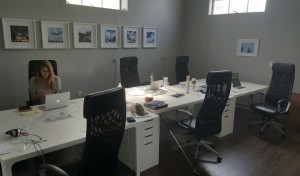 We visited late afternoon. Must be nice to work at Charlotte Agenda because 3 out of 5 were out (maybe they knew we were coming.)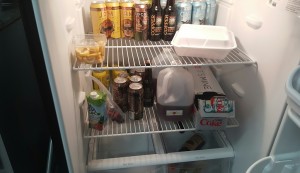 Apparently they recently had a party which depleted their stock in beer. Not too bad if you ask me!